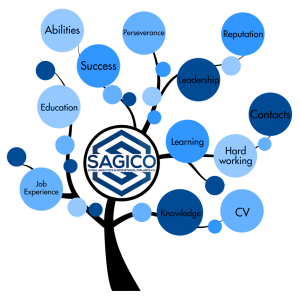 Every day, in every region of the world, SAGICO needs people to become part of their team and has multiple opportunities for a solid future. Opportunities range from multiyear professionals in a particular discipline to those suitable for new graduates and students still in study.
SAGICO is looking for you, for experienced professionals, for skilled technicians, or those looking to begin their careers and for those looking to advance theirs. SAGICO has a home to be part of our family for people who have been employed in the spinal implant and biomedical industry and for people who can offer insight and experience gained in other industries or with other organizations. We routinely have opportunities for people who seek a career in the following:
Field Support Services, Sales and Marketing, Public Relations

Supply Chain, Inventory and the Management of Production

Compliance, Finance and Legal

Regulatory, Quality Control and Clinical Affairs

Engineering & Research and Development
INTERNSHIPS
Whether you are currently attending university or have recently graduated, looking for a summer work experience or ready to embark on your life's work, SAGICO is a great place to begin a successful career. All over the world, we offer exciting career opportunities to current students and recent graduates. Contact us to learn more.
CONTACT US TODAY ABOUT OUR PRODUCTS!