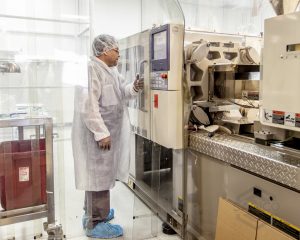 Cleanroom Enviornment – The regulatory review and approval process for medical devices in the European Union differs from that of the USA, Asia and other market specific challenges. The integrity of the manufacturing process is especially important for any implant or object such as instrumentation, that comes in direct or indirect contact with a patient. At SAGICO, we are ready to meet these challenges to offer clean manufacturing environment that can consistently offer sanitized deliverables to hospitals across the world. That's why our cleanroom environments utilized in the production of our implants comply with the international design specifications detailed in ISO 14644-4, Cleanroom Environments for Medical Devices.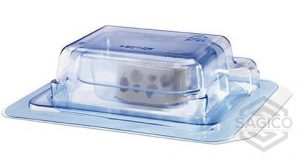 Our production and manufacturing facilities are designed to ensure that finished products consistently meet the required specifications with environmentally-controlled spaces in which temperature, humidity, pressure and contaminant levels are closely monitored. The controlled environment helps to ensure that our products remain under controlled contamination levels throughout the process, thereby reducing potential risks to patients.
CONTACT US TODAY ABOUT OUR PRODUCTS!