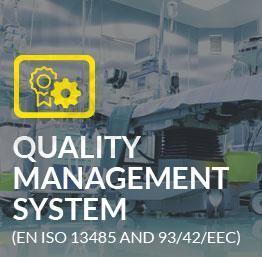 As a global provider for spinal implants, we are committed to manufacturing quality products and demand equivalent standards from our suppliers to help ensure patient safety. It is because of these self-inspired ethos, that one quality assurance system is not enough to meet the world's criteria for quality and regulations. At SAGICO we have employed a Total Global Quality System approach and all of SAGICO's suppliers are ISO 9001, ISO 13485 and 93/42/EEC, and the Certificate of European Conformity (CE). Adhering to these established standards ranging from material procurement to design development and automated production process systematization delivers an unrivaled quality assurance process that exceeds many global standards.
Our Total Global Quality System is comprised of policies, core requirements, guidelines and procedures, which are designed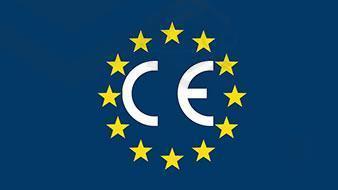 to ensure consistent product quality worldwide and exceed compliance expectations with Good Manufacturing Practices. SAGICO continuously evaluate these systems in order to maintain the highest product quality. At SAGICO we provide ongoing education and training programs on quality and cGMP and on Good Clinical Practice (GCP) for our employees. We maintain strict quality standards and insist on the same from our suppliers and licensees, regardless of their location. We maintain an Adverse Event Reporting database and global procedures to compile adverse event information and ensure compliance regulations globally. We have developed processes and procedures for the timely and accurate monitoring of the safety profiles of our investigational and marketed products. As part of our long-standing commitment to ethics and good corporate citizenship, our first step is always to comply with the laws and regulations that govern the way we market and sell our products.
CONTACT US TODAY ABOUT OUR PRODUCTS!