ABOUT OUR TEAM
First and foremost we at SAGICO resemble a large concentric family, with a team of accomplished professionals each bringing their own respective talents and achievements to the table. A family with a genealogy comprised of international business leaders, educated forward thinking scientists and engineers to support our sales and regulatory professionals creating an unrivaled organization supported by academia's sharpest minds and researchers. We work independently as many parts dedicated towards achieving one family goal of growth and prosperity through patient and surgeon satisfaction.
A team with experience in obtaining US FDA Clearances for multiple products and successfully identifying the key international regulatory approvals for import and export of medical devices and products. Team SAGICO has fostered many relationships over the years with a downline distribution force that has touched nearly 60 countries.
ABOUT SAGICO
Spinal Analytics & Geometrical Implant Co, LLC (SAGICO) is just one element of a family conglomerate spread across several continents. With partners and investment strategies located around the globe, SAGICO's USA corporate and administrative offices are based in Tampa, Florida.
Our multinational parent and its shareholders maintain an impressive investment portfolio ranging from evidence based medical technology, health care delivery and clinical facilities, pharmaceutical platforms, clinical-stage drug development, textiles, minerals, mining, and petroleum futures, specialized procurement services, strategic growth based capital investments and transactional diligence services and real estate holdings.
ABOUT OUR PRODUCTS
SAGICO, are the creators of "The Essentials of 4D Sagittal Restoration Technology", comprising Length + Width + Height + Lordosis = 4D. For over a decade, our implants and spinal restoration devices have been used in thousands of cases of patient procedures across Europe, Asia and the Middle East.
SAGICO's advanced technology combined with our enhanced proven surgical techniques demands our team of creative based engineers work within the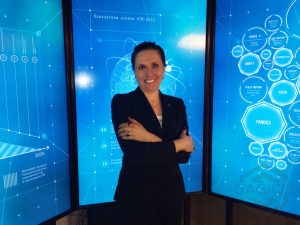 stringent confines based on direct surgeon input dictated by conclusive patient outcomes. This validated progression of interactive medical community feedback allows SAGICO to move in a rapid speed to market process for the development of new technologies. By digitizing the processes that govern how a new idea is brought to production such as R&D, product launch, and testing, and from sales to delivery with pricing, demand forecasting, order fulfillment, and factory maintenance including the inventorying of spare parts to ensure timely delivery, SAGICO has the ability to unlock the potential of the infancy of crafting new ideas to global deployment of product to the marketplace.
Our partners in institutions of academia and medical facilities globally are encouraged to bring new advancements as we seamlessly move in parallel to the thoughts of our surgeons while offering a benefit to those patients suffering from intractable pain.
CONTACT US TODAY ABOUT OUR PRODUCTS!